Research Library
&description__icontains=&orderBy=order
Report
|
2023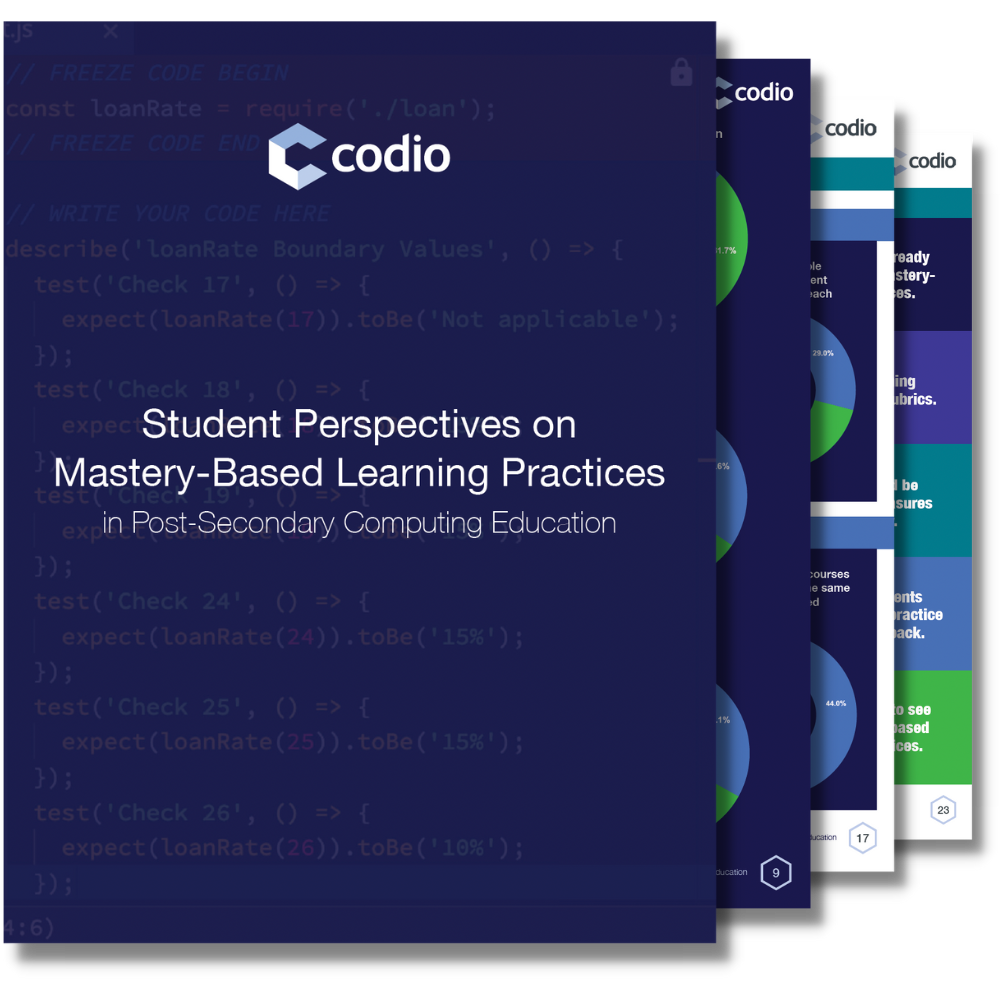 Student Perspectives on Mastery-Based Learning Practices
We surveyed students about their experiences with nine mastery-based...
Poster
|
2022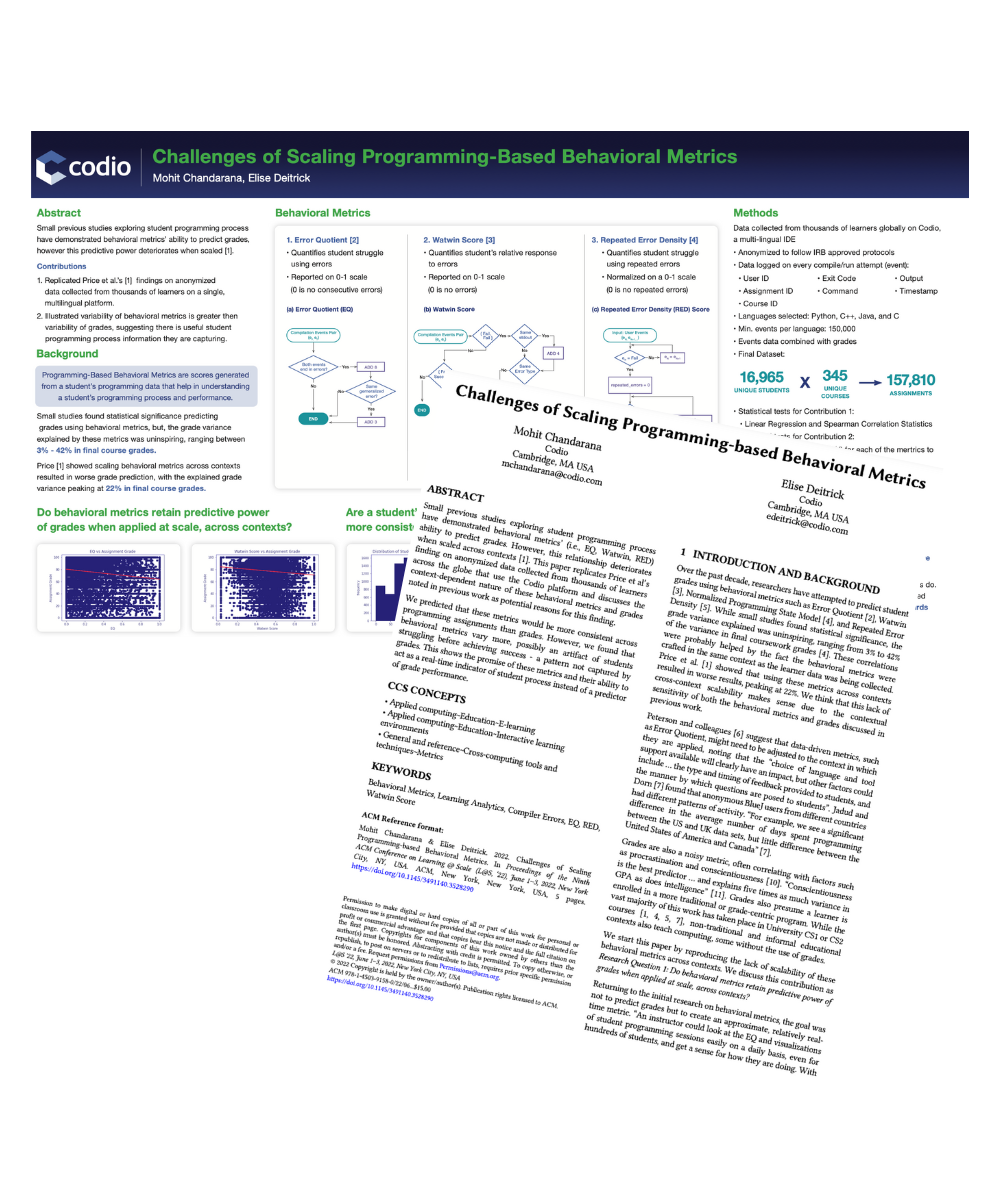 Challenges of Scaling Programming-based Behavioral Metrics
How are students overcoming struggles as they learn to program?
Poster
|
2021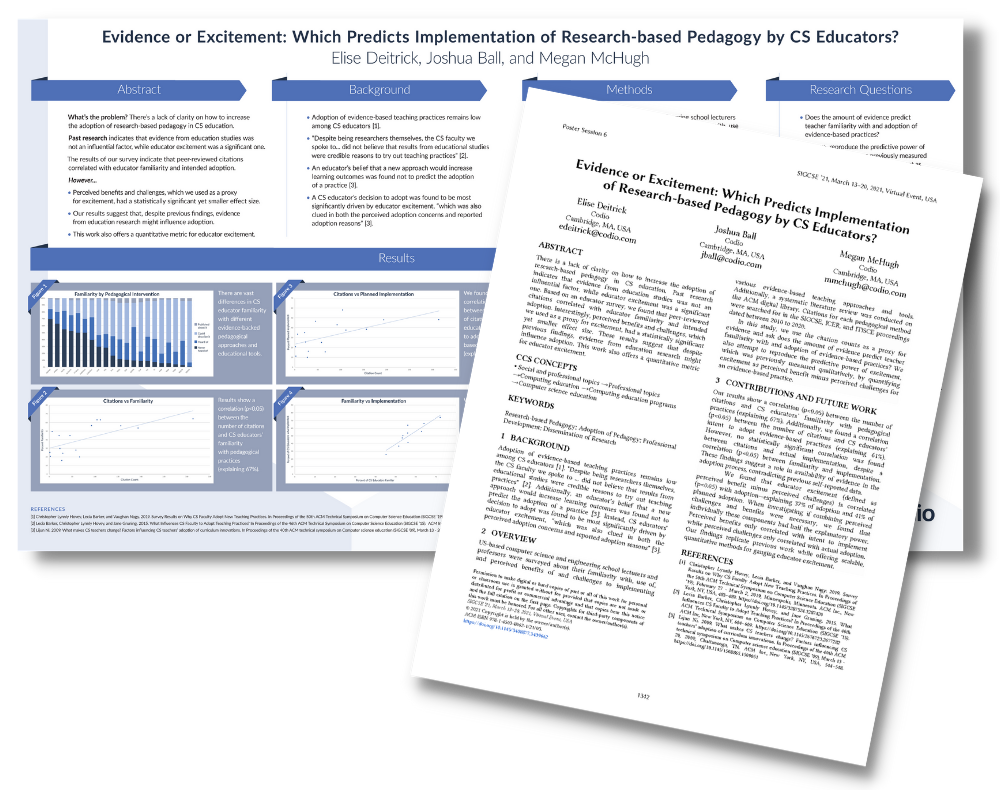 Evidence or Excitement?
Which predicts implementation of research-based pedagogy by CS...
Report
|
2020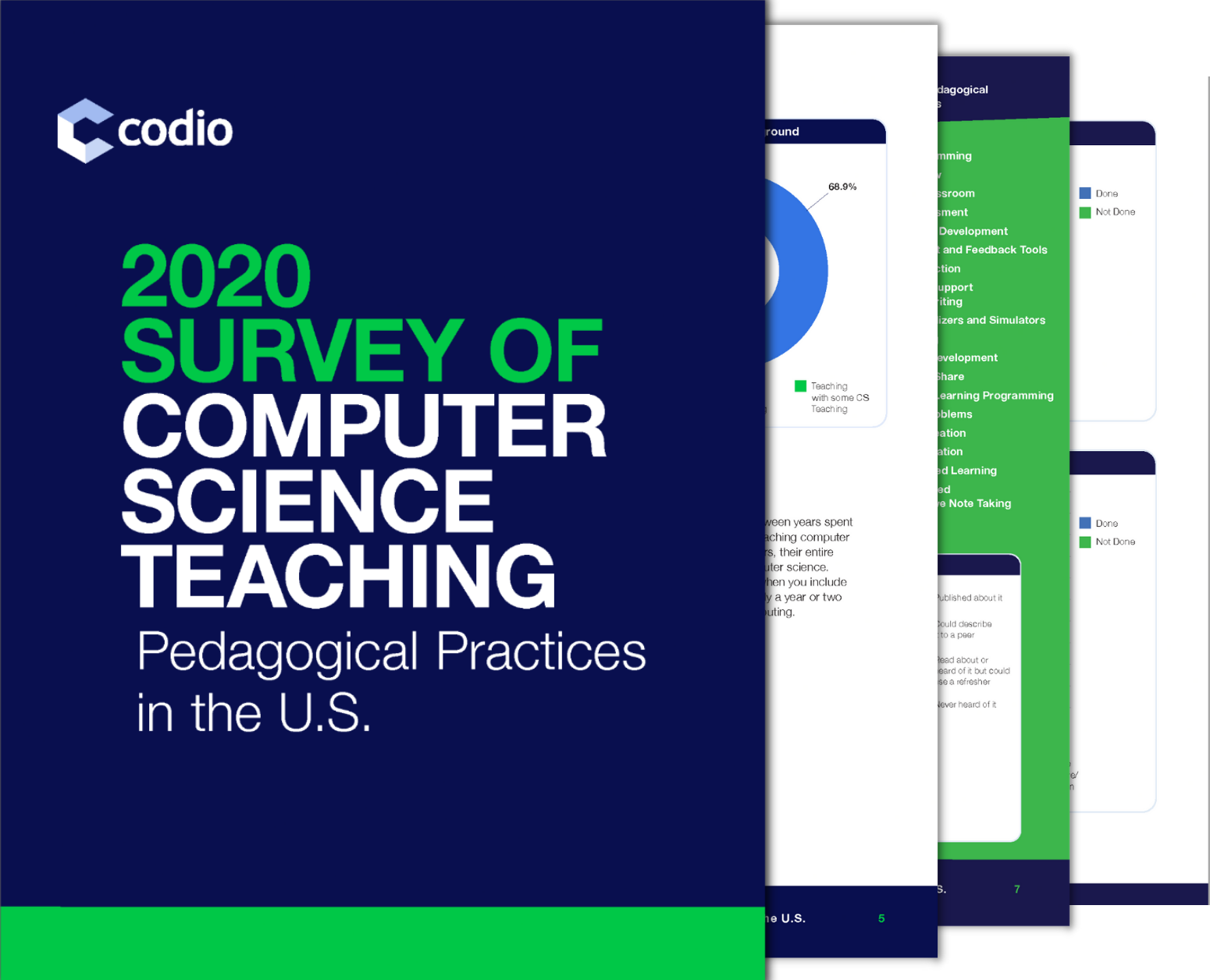 2020 Survey of CS Educators
Pedagogical practices in the U.S.
Research Paper
|
2019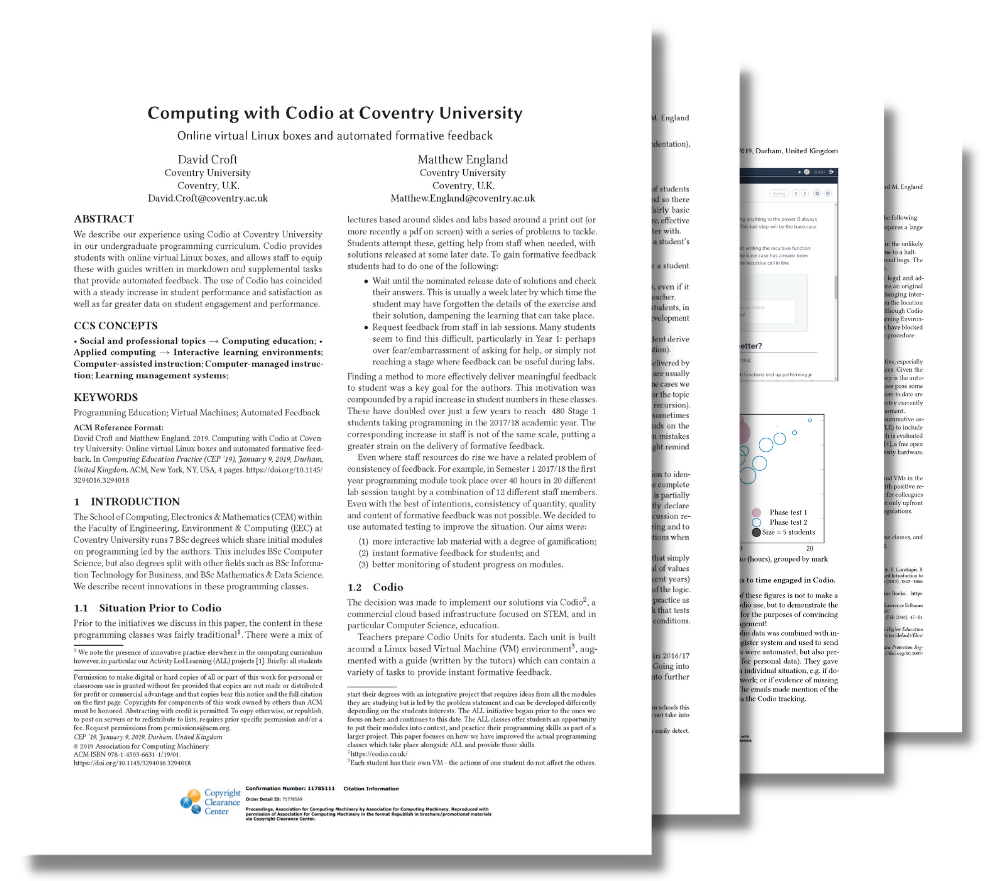 Computing with Codio at Coventry University
Online virtual Linux boxes and automated formative feedback.
Report
|
2019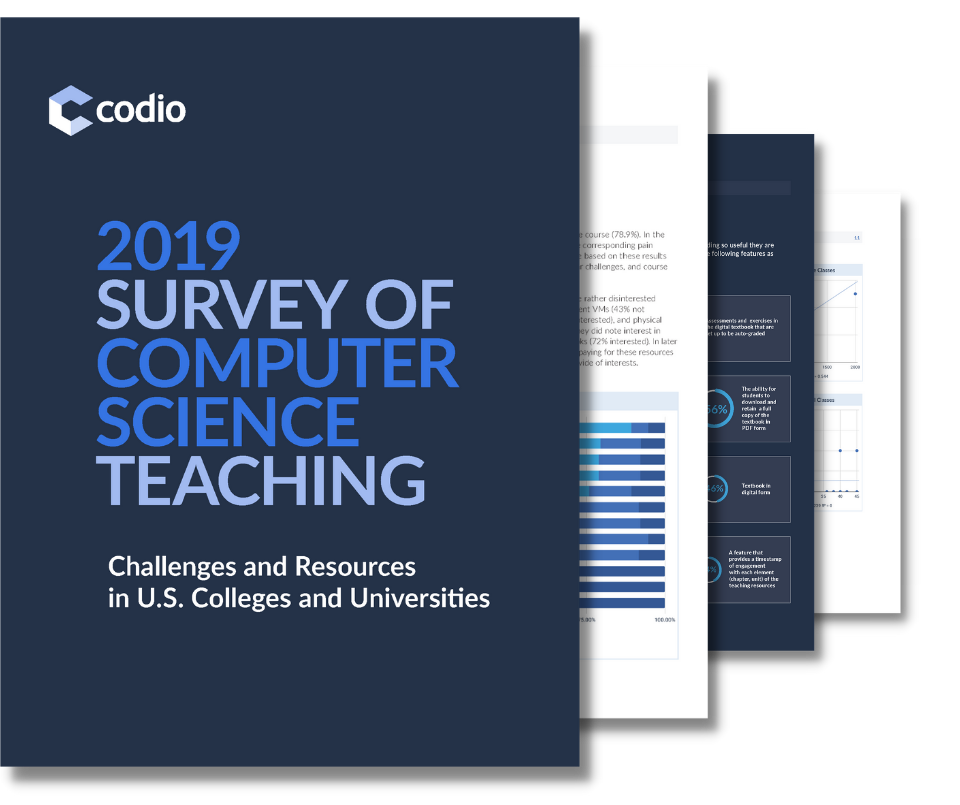 2019 Survey of CS Educators
Challenges and resources in US colleges and universities