We Are Codio
Making your vision of CS education a reality.
Our Mission
Our mission is to make high-quality Computer Science education accessible to learners around the world.
Globally, education systems are embracing Computer Science as "the 4th science"—recognizing the vital role it plays in 21st-century life and employment. However, there's a growing chasm between CS education and industry demand.
We believe that the theory and practice of Computer Science needn't be mutually exclusive. New technology can enhance and improve the teaching of core computational thinking skills and their practical creative expression in programming.
Codio delivers a teaching and learning experience that stimulates this creative potential in every student, developing the next generation of creators, not just consumers. That's why we empower teachers and students with the technology and learning resources needed to succeed.
By embracing the ideas that students and teachers are individuals, teaching styles differ and students advance at their own pace, Codio enables teachers and lecturers to support and coach students to better outcomes.
Meet Our Team
Leadership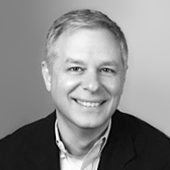 Enis Konuk
Chairman
Having successfully founded and scaled Quiklabs (now a Google company) Enis is passionate about the potential for Codio to make a significant impact in CS and STEM education.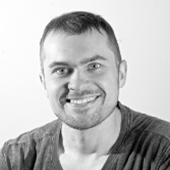 Maxim Kraev
Lead Software Engineer
Max is lead developer and architect. He always has a point of view and can always find a workable solution. Max studied information security and cryptography and ensures Codio is a safe place for your code.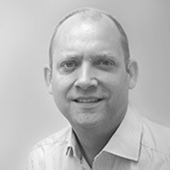 Phillip Snalune
CEO & Co-Founder
Phillip is concerned with Codio creating an experience that users will find indispensable, believing that customer advocacy is the foundation for profitable growth. Instrumental in shaping Codio's pivot to a pure education focus Phillip has led Codio's sales growth with leading institutions and platforms like edX and Coursera.
Elise Deitrick, PhD
VP of Product & Partnerships
Elise has spent the last decade teaching STEM to a wide variety of age groups. Her research interests are in collaborative, interdisciplinary computing, and equity in computer science. Elise spends a lot of her free time volunteering for FIRST Tech Challenge as a Robot Inspector and Referee.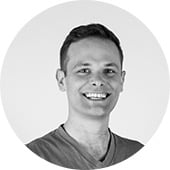 Joshua Ball
VP of Marketing
Joshua believes that learning to code should be as engaging and exciting as possible and that technology can alleviate many of the challenges facing CS educators today. Joshua is on Twitter @joshuarcsball.
Content & Product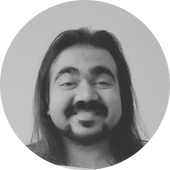 Mohit Chandarana
Data Products & ML Research Scientist
Mohit is Codio's Data Science and AI specialist. From generating insightful learning analytics for CS Educators to prototyping novel product features and algorithms, he believes in bridging the gap between cutting-edge academic research and its application in the industry. When he's not on his laptop, you'll either find him cooking or at a live music venue; there's nothing in between!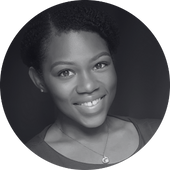 Chalece DeLaCoudray
Computer Science Curriculum Developer
Chalece lives at the intersection between Music and Computer Science. Her background in Computational Musicology addresses musical research problems through computing. As a curriculum developer at Codio, her goal is to highlight the creativity of computing while designing content that meets students where they are. In her free time, you can find her playing music or trying new recipes in the kitchen.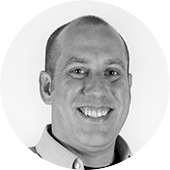 Patrick Ester
Computer Science Curriculum Developer
Patrick is a veteran teacher, with ten years of experience in the classroom. He worked to integrate computer-based activities into the curriculum and taught students how to code. He has also led workshops on physical computing. Patrick enjoys creative coding, reading, and baseball.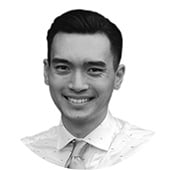 Anh Le
Computer Science Curriculum Developer
Anh's biggest passion is teaching. As a curriculum developer, his goal is to create and provide content to students in a manner that will help them grow as individual learners. When he's not developing content, Anh loves to choreograph and teach dance as his creative outlet.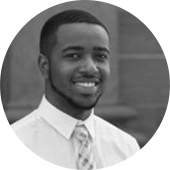 Kevin Noelsaint
Computer Science Curriculum Developer
Kevin is passionate about education and bettering people's lives through technology. He has spent the last 6 years participating in and helping coordinate different STEM mentorship programs. Outside of work, you can catch Kevin reading, writing, or trying something new!
Customer Success & Support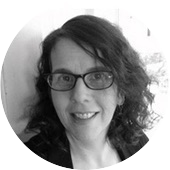 Sharon Jason
Customer Success Manager
Sharon believes that learning to code has benefits for everyone. Coding teaches students to break problems down into manageable pieces, attention to detail, and the patience to decipher cryptic error messages. These valuable life skills are why she chose to work in the computer science education field.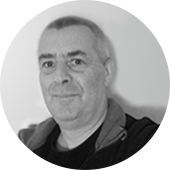 Ian Jobling
Customer Support Manager
With a background in Banking, Ian has always helped people. When Banking changed from Customer Service to Selling he moved into the tech sector & now helps our users with their questions. When not working Ian can be found felling trees, travelling the Grand Union Canal & making good old fashioned Wine.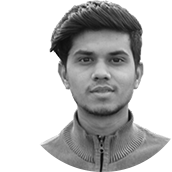 Dhiraj Sangale
Customer Support Engineer
Dhiraj always loves to help people and solve their problems whether it's work-related or not. When not working, Dhiraj can be found traveling, playing cricket, and spending quality time with family.
Engineering & QA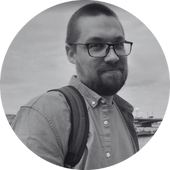 Sergei Bronnikov
Software Engineer
Sergei joined the team at the beginning of his career as a programmer. He believes that he will make a good contribution to the development of the product. In his spare time, Sergei likes playing board games and cycling.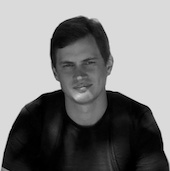 Alexandr Chetporov
Software Engineer
Alex enjoys creating new tools and solving complex and interesting problems.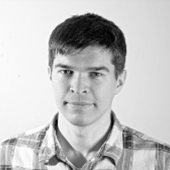 Vasiliy Levykin
Software Engineer
When a tricky problem needs to be solved & simplified, Vasiliy is Codio's go-to guy. He likes to dive into the core of Codio, yet always listens to the needs of users. He enjoys writing elegant and easy to use code. Fascinated by foreign languages, Vasiliy spends his free time traveling & reading.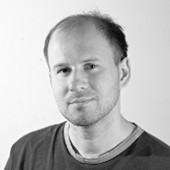 Mikhail Loginov
Software Engineer
Mikhail joined the team as a client-side developer. Coding from a young age, he enjoys creating something new & solving complex problems. He says, "programming is not just a job for me, it's my passion." His professional interests are 3D graphics, Flash, web & mobile. In his spare time, he plays basketball & volleyball & rides a motorbike
.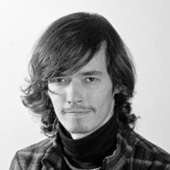 Konstantin Makarov
QA Specialist
Konstantin loves beauty & simplicity, and his QA work ensures Codio is kept as simple and easy to use as possible. "It critical that users can gain new knowledge & acquire skills easily & comfortably". In his spare time, Konstantin enjoys self-learning & creates beautiful things through photography & dance.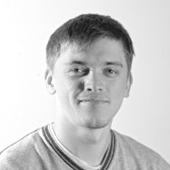 Andrey Nikitin
Software Engineer
Andrey's a problem-solver. The more complicated the better. He loves seeing results & having fun with the process. He says, "as life goes on there are always new ideas emerging & with them new opportunities to achieve." When he's not developing software, Andrey can be found skating, doing aikido, and listening to good music.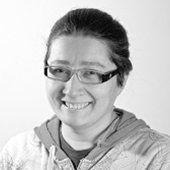 Veronika Schiraya
QA Lead
As a leader of the QA team, Veronika wants to guarantee platform stability to minimize customers' troubles. She is addicted to finding issues and taking her first steps in UX design. In her spare time, she enjoys teaching teenage kids to code, playing board games and swimming.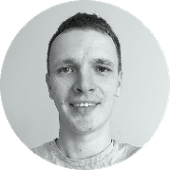 Andrew Zhubrin
QA Specialist
Andrew is constantly studying and learning in the field of information technology. Apart from work, Andrew spends his time traveling, exploring new destinations, skiing, and snowboarding.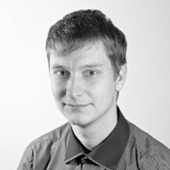 Dmitrii Suchkov
Software Engineer
It's hard to find a Codio subsystem that has not been fixed or improved by Dmitri. He makes sure all our services are up & running smoothly. He enjoys writing powerful yet simple code that delivers for our users. Dmitrii is also interested in information security, loves meeting interesting people, reading & traveling by bicycle.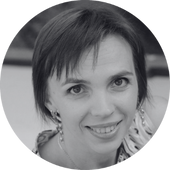 Natalia Vakhraneva
QA Specialist
Natalia has been working in education for over a decade. She moved smoothly from QA in higher education to QA in Codio. Her goal is to provide Codio users with positive and valuable experiences. Apart from work, Natalia is keen on traveling, dancing, reading, and playing board games.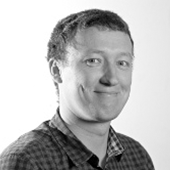 Igor Yashtykov
QA Specialist
As an all-around bug fixer and QA supremo, Igor monitors & checks that everything is working perfectly for Codio users with a keen eye on the quality of experience and user happiness. When he gets some downtime, Igor enjoys swimming, traveling, reading books & watching live sport.
Marketing & Sales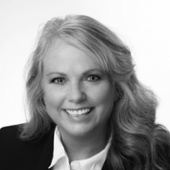 Ronda James
Director of Customer Growth
Ronda's career has been dedicated to finding innovative and engaging ways to teach and learn in the 21st century as a business owner, tech support specialist, teacher, volunteer, and lifelong student. She is passionate about coding, robotics, hands-on learning and promoting computer science and technology careers to students of all backgrounds.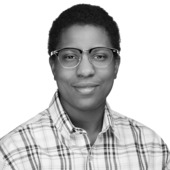 Vito Honey
Marketing Strategist
Vito believes that innovation in EdTech and coding education is exciting. He has a colorful background that includes the motion picture industry and mentoring high school and college students. These experiences have made him want to help the masses be able to learn about coding no matter their background.