Codio gives you unparalleled access to customizable, interactive ebook-style teaching resources—with all the flexibility and control of the Codio platform.
Codio's customizable teaching resources
seamlessly integrate book text and pictures with beautiful inline code snippets and code examples within the IDE that you can both edit and run. When students need support, they have access to our code visualizer, as well as our IDE's built-in debugger.
Better Student Feedback
Codio is built for computer science, so it makes coding practice as accessible as possible, with both parson's problems (below) and coding assignments—in addition to the traditional auto-graded formative feedback modes of multiple choice fill in the blank and short answer—giving students feedback at the click of a button.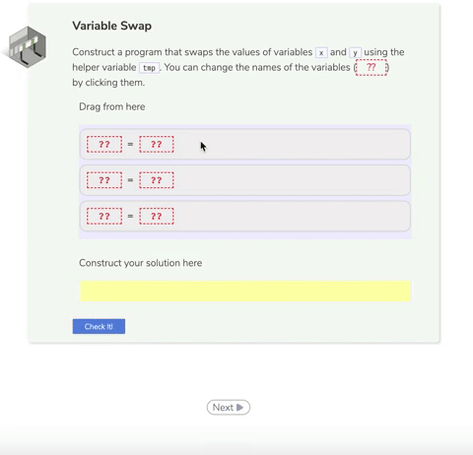 Above: An example Parsons problem on the Codio platform
Features for Educators
Codio resource content can be manually added to your courses—or you can quickly add pieces from our recommended courses directly into your class. This makes mixing and matching materials from a variety of resources as simple as a few clicks.
You can also easily add customizable, auto-graded assessments to any resource from our Global Assessments Library. Sortable by programming language, assessment type, category, content type, learning objective, and Bloom's taxonomy level, our library contains hundreds of assessment questions that you can edit for your context or use as-is.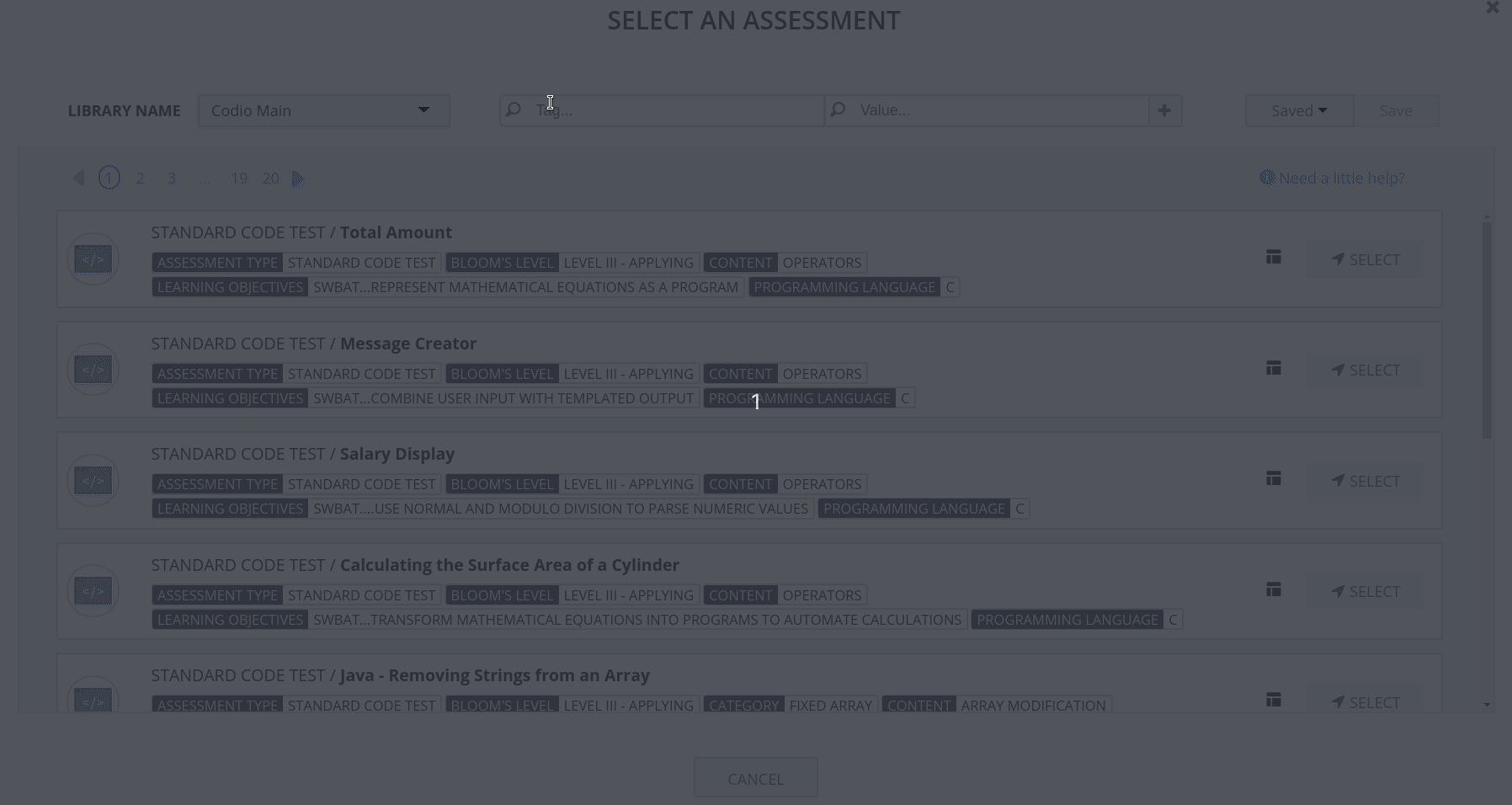 In addition, all of the content and assessments in Codio are editable, so you can customize it for your context.
Save Time with Auto-Graded Assessments
Codio Resources blend interactive, ebook-style curriculum materials with all of the powerful features of the Codio platform, including auto-graded assessments, a plagiarism checker, learning insights by both unit and student, along with a library of pre-configured stacks enabling you to easily create and share supplementary programming projects or assignments with your students.