Editable, Auto-Graded Assessments in Java, C/C++, Python, JavaScript, and more!
Our Global Assessments Library contains auto-graded assessment questions covering a wide range of topics, difficulty levels, and assessment types—and it's available for all instructors to make use of.
The library is populated with hundreds of assessments, and we're always adding more. Currently, assessments are available in:
C / C++
Python
JavaScript
Editable assessments
Each assessment in Codio's Global Assessments Library is completely editable, so you can add your own twist to it.
To edit or modify an assessment so that it aligns with your course context, simply disconnect the assessment question from the global library and modify it as you'd like. You can then add your version of the question to your organization's assessment library.
Instant feedback for students; No manual grading for teachers
Since all assessments in the global library are auto-graded, you'll regain countless hours that would have been spent manually grading—while students will benefit from the immediate feedback that auto-grading enables.
Additionally, all assessments contain example solutions and explanations of answers for students. Some also include notes for teachers to better convey the assessment's intended learning objective.
Navigating and using Codio's Global Assessments Library
To access the global library, navigate to the assessments drop-down in the Guides Editor, click on "Assessment Library," and select "Codio Main" as the "Library Name."
All assessments are tagged, so you can easily sort and filter based on your course requirements.
Here is an example of the tags associated with an assessment:

Assessments in Codio's global library can be filtered by:
Programming language
Assessment type
Category (topic-level)
Content (subtopic-level)
Learning Objective (in SWABT form: "students will be able to…)
Bloom's Taxonomy level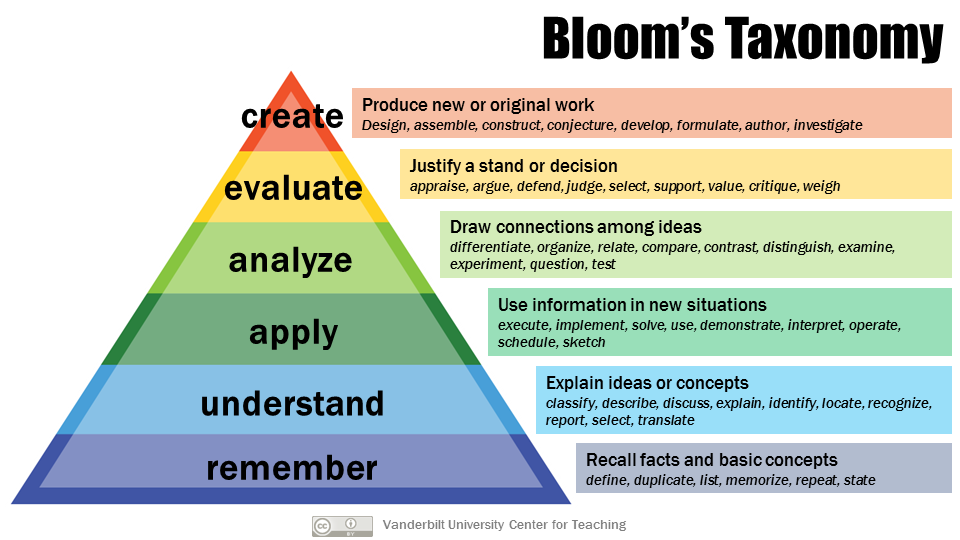 Once you find a suitable assessment, simply add it to your project. You will even see a small preview of the question text (see below).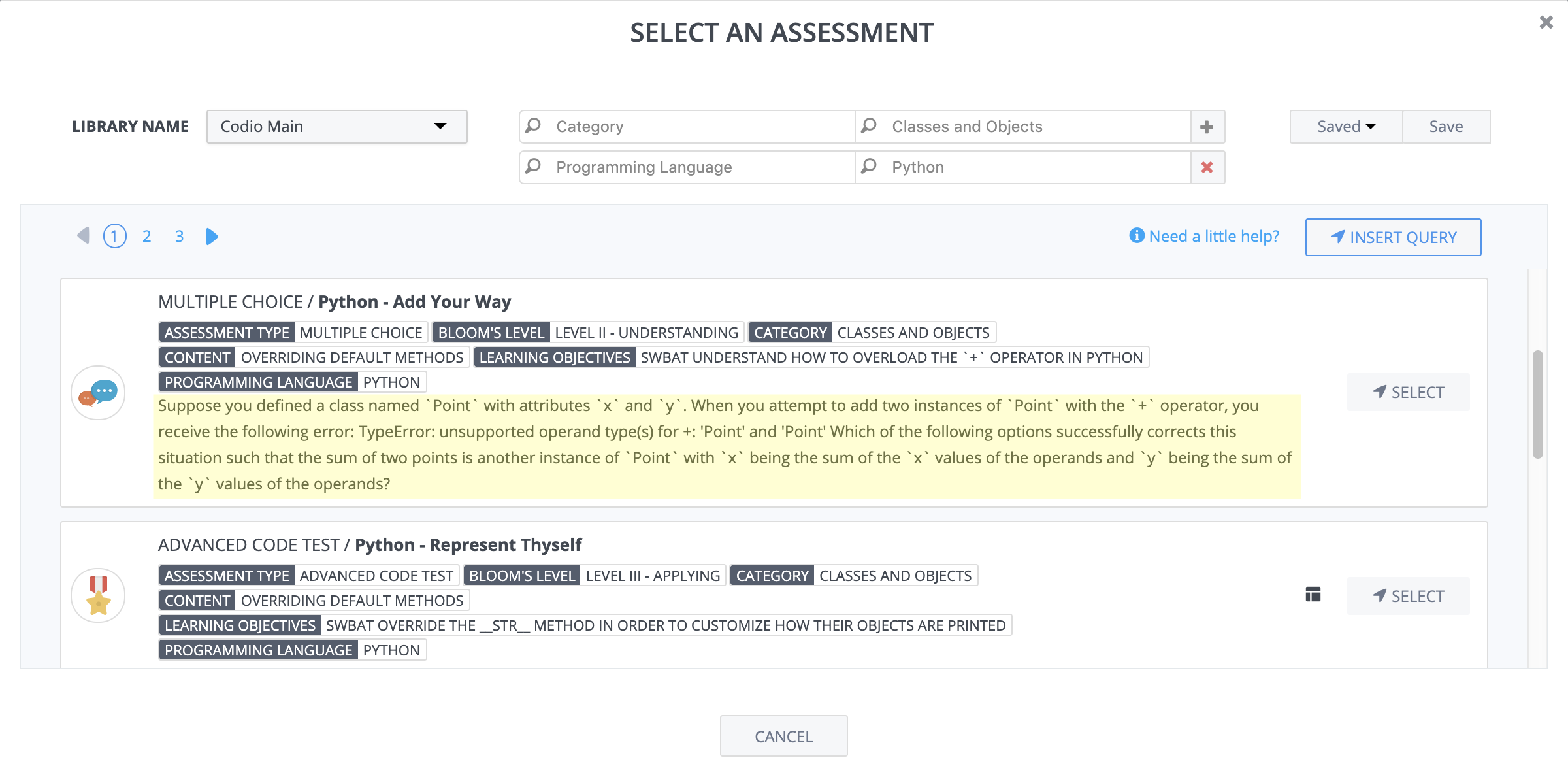 Get up and running faster with ready-to-go content in Codio
Codio's Global Assessments Library enables teachers to get up and running even more quickly—without having to port as much existing content.
Complimenting existing curricular resources, the global library is a great resource for creating graded homework assignments and projects that correspond with our existing interactive instructional materials.
This is just the beginning for our assessments library!
In Fall 2019 we'll be releasing a way to insert an assessment query, where instead of selecting a specific assessment, you'll be able to create filters based on your course requirements and Codio will select a resulting assessment at random for each student.
Additionally, we're slated to introduce pattern-based assessments in 2020. This feature will enable you to build or select a template where the specific questions will be randomly generated to ensure a diversity of assessments being delivered to your class.