Challenges of Scaling Programming-based Behavioral Metrics
How are students overcoming struggles as they learn to program?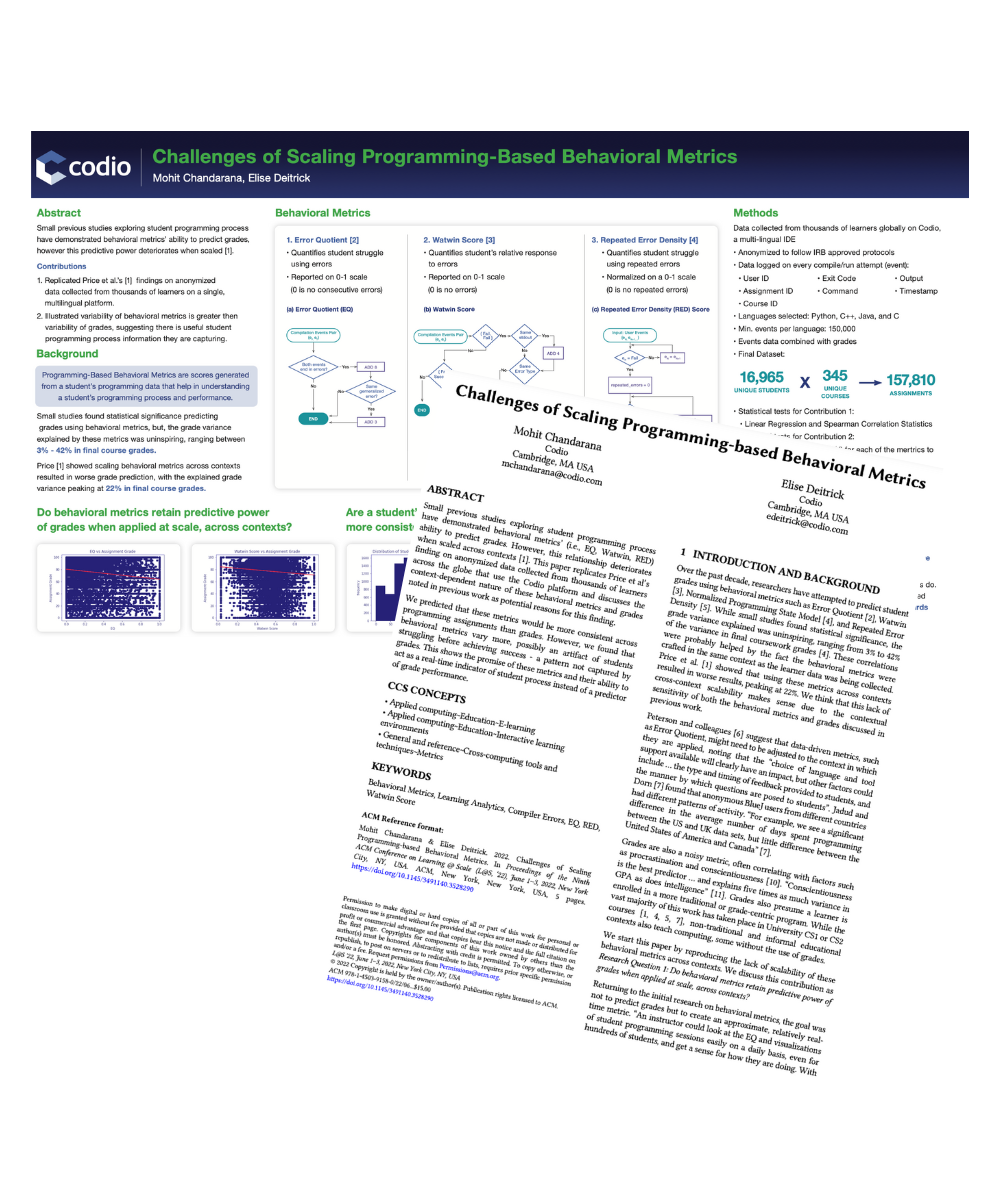 There is a rich amount of data concerning the struggles students encounter when learning to program.
Research of behavioral metrics of students have been available for multiple years, however they have not been put into practice. Currently, researchers use these metrics to compare student performance and estimate how they will score in classes. We believe these behavioral metrics should be used as indicators of different areas of student performance. This includes:


The time students are spending completing coding assignment

How many times do students experience errors when writing code
Complete the form above to access a high-resolution PDF of the poster as well as a PDF of the abstract.
Elise Deitrick, Mohit Chandarana 2022. L@S '22: Proceedings of the Ninth ACM Conference on Learning @ ScaleJune 2022 Pages 304–308https://doi.org/10.1145/3491140.3528290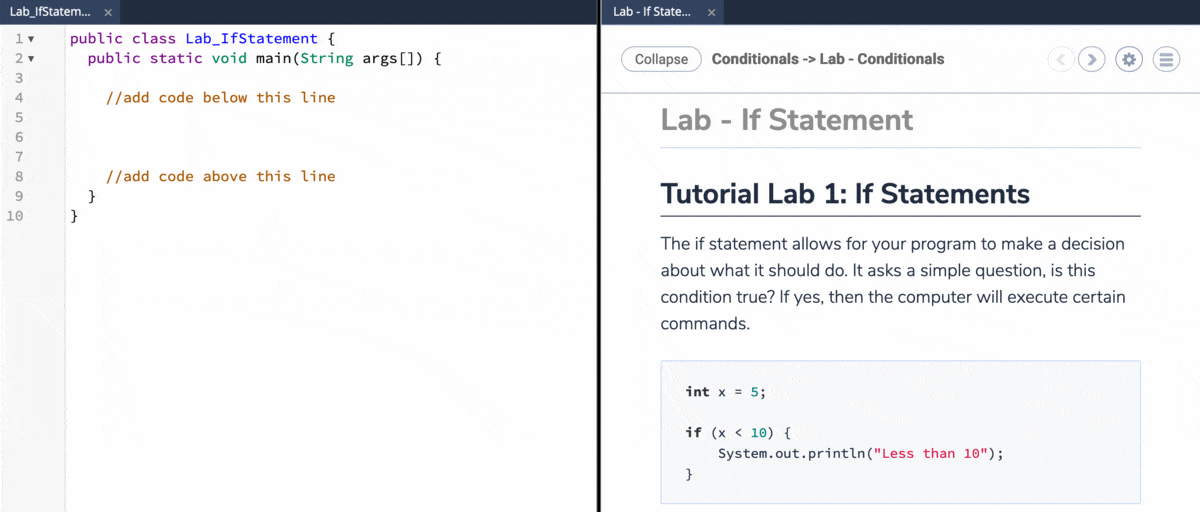 Ready To Get Started?
Learn more about how Codio can save your organization time, money, and headaches!