Codio and Florida A&M
Florida A&M University uses Codio to teach computer science to first time programmers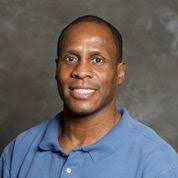 TOUCH
Dr. Clement Allan
Professor at Florida A&M
Dr. Clement Allan is a

Professor of Computer Science at Florida A&M Univeristy.
Dr. Clement Allan
Professor at Florida A&M
Requirements
What we needed
The main challenge was getting the right applications installed. If we needed to make a change in the middle of the semester it caused a big headache. Codio allowed us to have a complete environment in the cloud. So, if I decided that in the middle of the semester I want to teach prolog, I myself can install the stack and configure it and do all of that myself without bothering the staff. It has been a great, great time saver.
Platform accessible to laptops and tablets, Windows and iOS.
"Ready-to-go" IDE with zero configuration needed
Level the Student Experience
Ensure all students would start each assignment with the exact same configuration, no matter how complex
Background
Why we chose Codio
Florida A&M University offers three competitive majors in the Department of Computer and Information Sciences–Computer Information Systems, Computer Science, and Information Technology. These majors prepare undergraduate students for careers across a variety of technology, government, healthcare, and traditional business industries.
Students are also well-prepared to further their academic journey and enter graduate school. There are currently 250 undergraduate majors in the department, with 30-50 students graduating each year. Florida A&M University also offers a Master of Software Engineering within the Department of Computer and Information Sciences.
Benefits
Teaching with Codio
Courses Taught With Codio
Programming Theory

Web Theory

Mobile Programming

Software engineering
We have students with iOS operating system. We have students with Windows. We have students who are using tablets, and they can have a consistent look and feeling environment no matter what platform or hardware they choose to access Codio.
This semester is the first year we decided to teach a computer programming course to non-Majors. And I immediately wanted it to be Codio. The students are already intimidated by computers and programming. So, I needed an environment that was friendly, accessible and something they can easily grasp.
Friendly, Accessible, & Easy to Grasp
Teaching First Time Programmers Using Codio
"This semester is the first year we decided to teach a computer programming course to non-Majors. And I immediately wanted it to be Codio. The students are already intimidated by computers and programming. So, I needed an environment that was friendly, accessible and something they can easily grasp."