Women in Technology - An Interview with Rae Harbird and Sarah Nicholson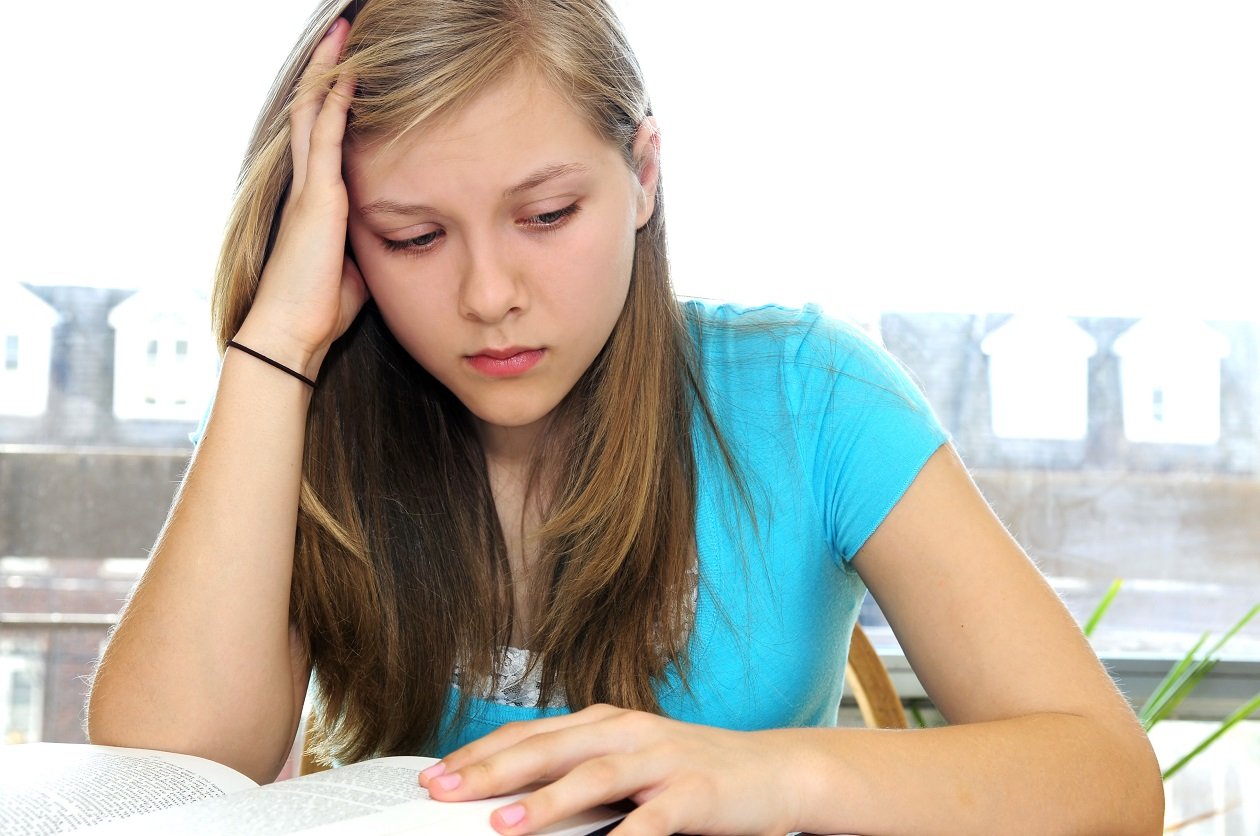 Encouraging greater female participation in computer science, STEM and Technology careers: An Interview with Rae Harbird and Sarah Nicholson, Teaching Fellows in the Department of Computer Science at University College London
In the UK, there are approximately 50,000 fewer girls than boys leaving the education system each year with the qualifications to take up jobs in technology and engineering. This disparity highlights the dramatic drop-off in the number of girls studying STEM subjects at age sixteen, despite GCSE STEM results (IFS study) showing girls consistently outperform boys on the majority of STEM subjects.
A 2017 PWC study conducted with over 2,000 female and male A level and university students found that girls' apprehension toward the technology field begins with the lack of information on tech careers presented to them at school. This is then augmented by the disproportionate encouragement boys receive compared to girls to look at tech as a career option and the portrayal of tech as male-dominated. Girls are thus left with little room to envision themselves as technologists.
Codio hopes to play a role in tackling this severe gender gap confronting computing academia and industry. To unpack some of the barriers women face and tease out the value of potential solutions, Codio recently sat down for a conversation with Rae Harbird and Sarah Nicholson of the University College of London.
What does the women in technology movement mean to you and why is this an important issue?
RH: To me the women in technology movement is dealing with the underrepresentation of women in the IT industries and it's really important because we need more than ever to be developing the technologies we use in our daily lives that represent real people - and half of real people are women.
SN: I may be coming at it slightly differently, I've only been working in academia for a few years Prior to that I spent about 20 years working in the IT industry and managing software development teams and I just have a view that more diverse teams produce richer outputs. And certainly up to eighteen years ago working in industry, software development teams were still largely male, possibly a female project manager. If you looked at a team it would be still largely male, white, middle-class, not particularly representative of the society as a whole. Not to say they're not doing good jobs but could we do better if the team mix was more representative of the population at large.
Within STEM education, where and what are the barriers the WiT movement should be confronting?
RH: For us, working in the UCL computer science department, the application procedure is a black box, and I'm going to assume that the application process is equitable. So in fact I am confident in saying that there are very few women applying for computer science programs. Girls are turned off engineering & computer science. Not all sciences , because,for example, biology A level is the most common science A level taken by young women in the UK. What I think is going on is that very few teachers are computer scientists and/or engineers. The UK government has not funded those teachers, the teachers that are now mandated to teach the subject. There are simply not enough computer science specialists or engineers in teaching. Engineering is in fact not taught in most schools. It's even less common than having computer science taught. So the (non-specialist) CS teachers are probably less likely to be able to give the students an overview of how these skills might influence their career decisions or how such skills might be a positive contribution to a skillset that anybody might need. Stereotypes are more likely to persist. And young women do not take GCSE and they certainly never take an A level.
PS: If there is a "movement" here for greater female participation in technology, what's the answer? Is it pressure at the secondary school level, where, despite the UK mandating computer science, the academy status of 60%+ of these schools allows them to avoid adhering to the national curriculum?
SN: In higher education, we're seeing greater participation when computer science subjects are not part of the core, i.e. girls wanting to study computer science, but not as a pure degree or as a major. Is that an issue? Because I get that we need the computing skills, so if there's enough computing content available for female students to mix it with their preferred discipline, is that good enough?
RH: I think that if that could happen in schools (a more interdisciplinary approach including computer science) that would be utterly marvelous, but the way we teach subjects in UK schools is highly siloed. I just gave a talk in a school earlier in the year and, I didn't bother to amend my slide pack, so I went to give a talk about computer science. First slide said something like, "What is engineering?" and the students, who were very bright, all put their hands up and said, "Miss, miss you're in the wrong class." Because they couldn't see the links between subjects. As a seventeen/eighteen-year-old, they weren't able to see that there might be links between some of these subjects. Girls don't perceive it as relevant, I think, and schools can't offer it in a relevant way.
What initiatives do you think are aptly addressing these issues?
RH: All UCL university departments in STEM subjects belong to the Athena SWAN program, which is a national initiative, and must show that they are encouraging equal participation across genders, abilities, racial divides and so on. Departments have to apply for Athena SWAN certification to show the level at which their offerings are compliant. Our department has a bronze award and it doesn't just apply to student initiatives. We have to show that we are helping our female staff to be promoted. It's a highly rigorous process. We'll go for silver next year and I think there's only one computer science department in the country that has a silver award. So whether that indicates some success I'm not sure but to say that the head of department and therefore the department strongly supports this program. We continually review what we offer to make sure we have thought about why young women aren't achieving such high grades as young men or why there are less women at professor-level, why there are those sorts of things within our department.
PS: Surely one of the key issues at the university enrollment level, or the choice level at GCSE is whether there's actually a role model at the school that could be attractive to female students, or parents informing kids in a better way about the relevance of computer science. Is your feeling that that would be an important area to tackle?.
RH: I'm thinking it's essential for a school to have those processes in place, but I think that for most schools that's a totally luxury. I think that in fact the industry's needs are broader than that so we need more women taking computer science programs, but actually we need more humans to be tech savvy and that means that they can use technology, code to build solutions to problems and they need to be able to do that through our life cycle. We could double the number of programs, I think, for students who want to learn about tech and out in the wider world there should be many more programs for people to learn how to code or use databases or whatever they want to do. I think there's a lot of free material available at the moment but I think most people (a) don't know how to access it and (b) studying by yourself is probably too hard. An adult A level is probably a lot more needed, but the UK education system doesn't allow adults to do that.
How do you reckon with these issues in the classroom?
SN: There is a mass generalization, because this will not be the case for all women or not the case for all men, but generally women prefer working in groups. They prefer projects and they prefer things that they can see a tangible result from or that they think has some meaning in real life. So the reason I try not to consciously focus on it in the classroom is the modules I teach with Rae are very much around real-world group projects so the assessment for them is as much about working with a team. And we try to make the projects as realistic as possible so that they see there is a value in it. This is something they can do in the real world. So I guess I haven't tried to do anything to explicitly target women because I felt like the way we were teaching it wasn't excluding women.
RH: I think we are walking the talk. I think we do that. And I think early success is important, not allowing students to feel isolated. So early practice with success, group projects.
SN: There were definitely some groups where the female was dominated by strong male characters in the group and you got that when you walked around the tutorial. There were occasions where I had conversations with girls just to bolster their confidence because I don't think actually the male characters were any better - or when girls work very collaboratively together, all the way through they were lacking in confidence. But they came out with a very strong result, they worked very hard. So it's structuring the teaching and then intervening if you see there are particular concerns going on.
RH: Another example for UCL is the summer schools we run. We totally control the student intake and we mandate that the students from our charity partner, who liaises with schools, ensures a 50/50 balance of students. Where advertising photos happen, pictures of young women and female staff are put in the literature. It doesn't exclude men, but young women will see that they are welcome and accepted. We have no problem filling fifty percent of the places with young women. And the summer schools are run with teamwork. No prior knowledge is assumed. So the students don't need GCSE to come in and they are hugely successful. If you expect 50% women, if you make the content relevant for young women, so we have bio-inspired robotics--bearing in mind what I said about biology A level,--you won't have a problem recruiting young women and you won't have a problem with young women achieving success.
PS: So a common theme here is that a lot of the potential answer to this may lie outside of the education system. Industry perhaps engaging in a better way with institutions and role models showing younger students what's possible. Or clubs or initiatives that are set up outside of the school system. Is that what is needed? The implication being that changing the education system inside is actually just too complex and too difficult?
RH: It's got to happen on all fronts. We can't wait for change to happen. We must motivate change in schools and try to effect change in schools, but we also need industry initiatives allowing adults to skill up and change what they do in any particular workplace. There needs to be more pathways and programs from industry. It needs to happen on both ends.
Phillip Snalune
CEO & Co-founder. Phillip is concerned with Codio creating a teaching and learning experience that users will find indispensable such that user advocacy drives exponential growth for the company, and in doing so, sees Codio make a measurable positive impact on teacher and learner outcomes from computer science education globally.