Teaching Introductory CS with Open, Editable Course Resources
Live Webinar on Thursday, June 24th at 2 PM ET | 11 AM PT

Presented by: Elise Deitrick, PhD, Vice President of Product & Partnership
Here's a sneak peek:
Session Description
Every classroom is unique—so at Codio, we offer free, editable resources for teachers to mix and match to fit the needs of their students. This webinar walks you through the range of interactive resources offered by Codio for introductory CS courses and illustrates how to easily combine them into a single course. The presenter will also demonstrate how to edit the different aspects of the content - from instructional text and code examples to auto-graded assessments.
This instructional webinar will feature and demonstrate:
Overview of different

free resources

Evidence-based pedagogy used in our in-house content
Ability to mix and match assignments
Editability of assignments

Elise Dietrick
Elise is Codio's VP of Product & Partnerships. She believes in making quality educational experiences available to everyone. With a BS in Computer Science and a PhD in STEM Education, she has spent the last several years teaching robotics, computer science and engineering. Elise now uses that experience and expertise to shape Codio's product and content.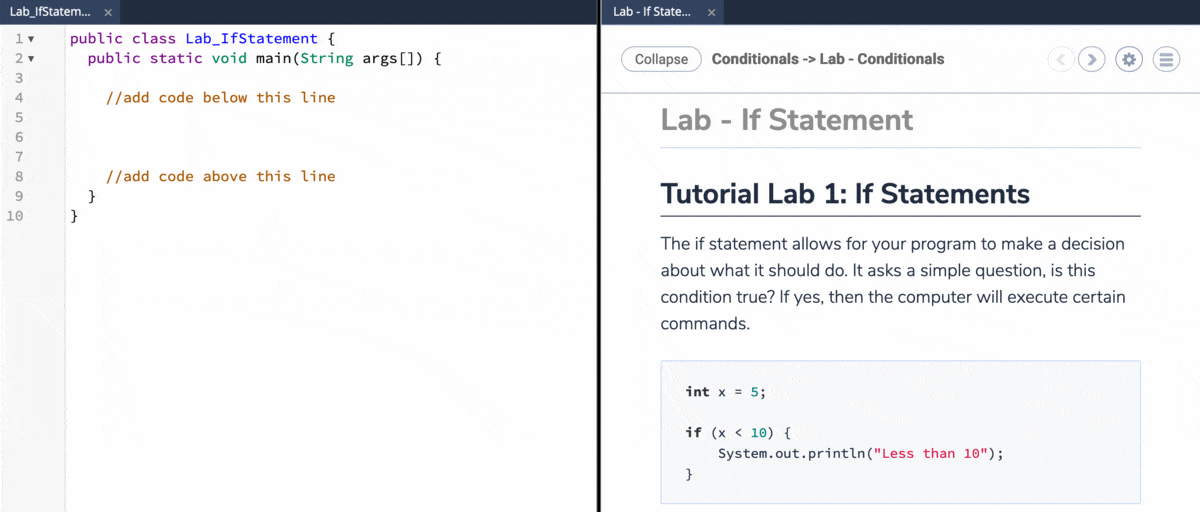 Ready To Get Started?
Learn more about how Codio can save your organization time, money, and headaches!