15
%
Higher learner performance
10
%
Higher learner satisfaction
30
%
Less time spent on admin
Hands-On Skill Building
Deliver accessible, hands-on learning experiences
Codio provides a consistently high-quality experience, regardless of the user's setup. Codio's flexible hands-on skill learning environment allows you to simulate real-world problems, making the experience exciting, contextual, and interactive. Device-agnostic, learners can even access Codio from a tablet or Chromebook. All they need is a web browser and an internet connection!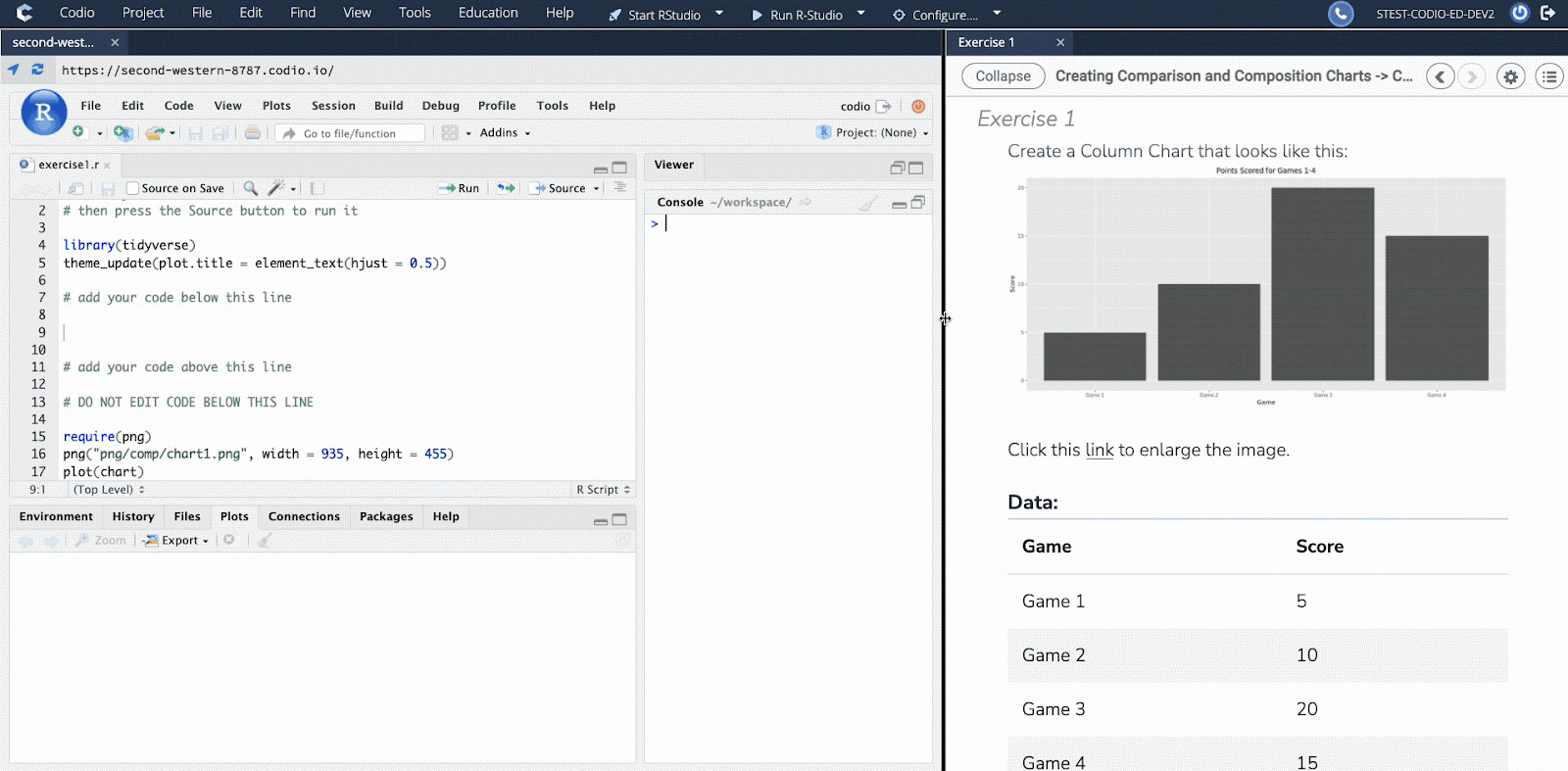 Instant Learner Feedback
Give learners the rich, automated feedback they crave
Using Codio's auto-grading features, you can instantly provide learners with feedback demonstrating why their solution is correct or incorrect. You can couple instant automated feedback with your own manual feedback utilizing Codio's remote teaching feedback toolkit, including Cursor Presence and Code Commenting.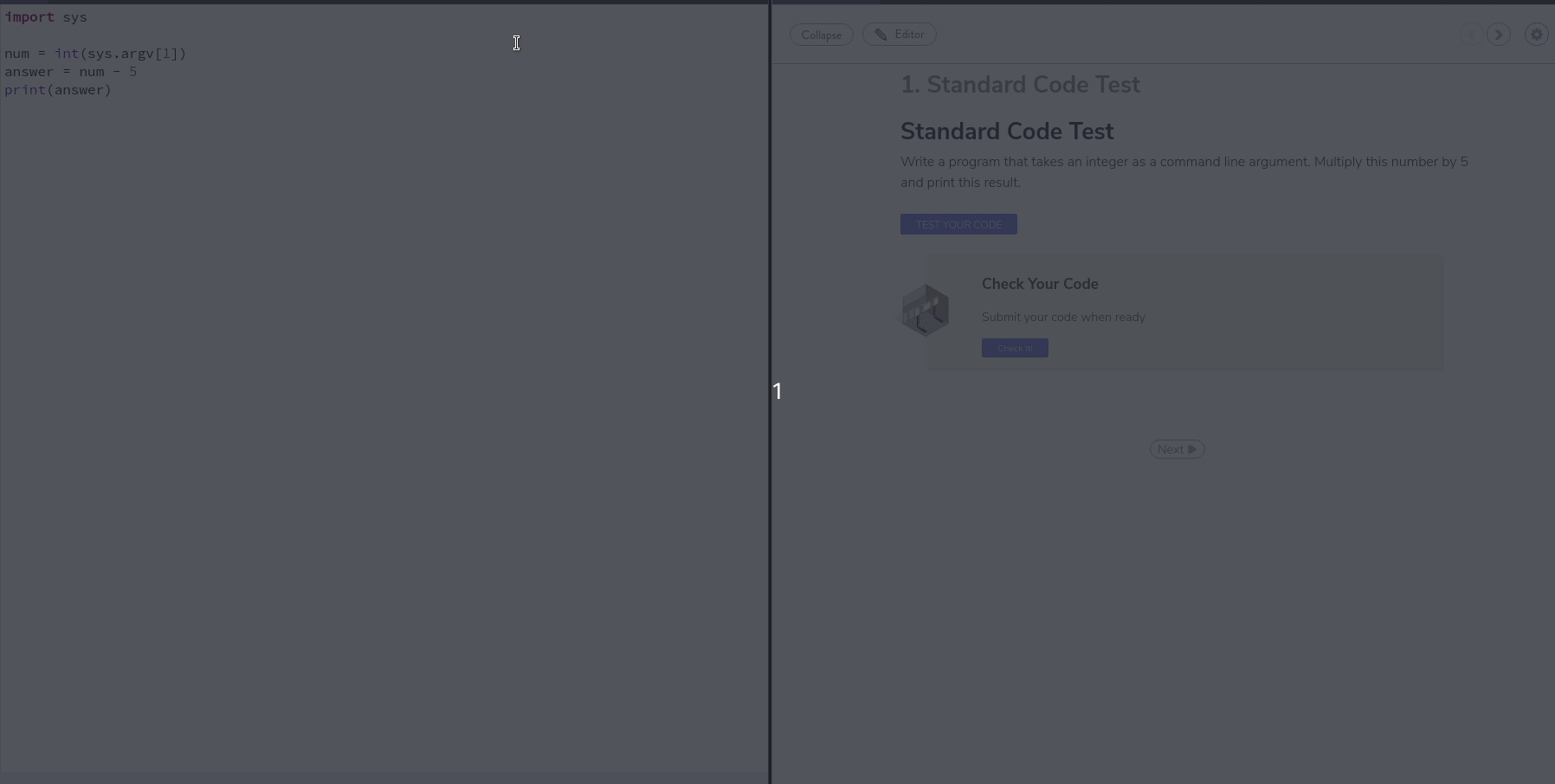 Course Delivery and Management
Codio's partnership approach enables our success
"Codio's partnership approach has enabled us to be far more successful than we otherwise would have been with our online course delivery and management."
Complete Flexibility
Install and utilize any language or framework
Teaching software engineering, data science, programming, or DevOps just got easier. You can use tools you are familiar with, like Jupyter Notebooks, R Studio, and VSCode, directly in the Codio platform. Additionally, Codio projects run on their own Ubuntu box, meaning that any compatible software or language can easily be run.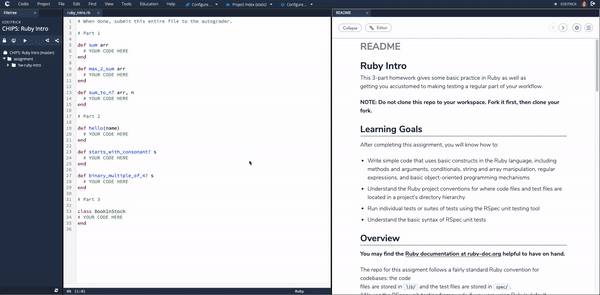 Linux and Windows VMs
Spin up any number of virtual machines for specific software use
Codio enables you to run Windows VM and other Virtual Machines in the platform. Each VM runs its own operating system and functions separately from any other VMs running on the same system. Each Virtual Machine functions as a normal computer with its own CPU, memory, network interface, etc.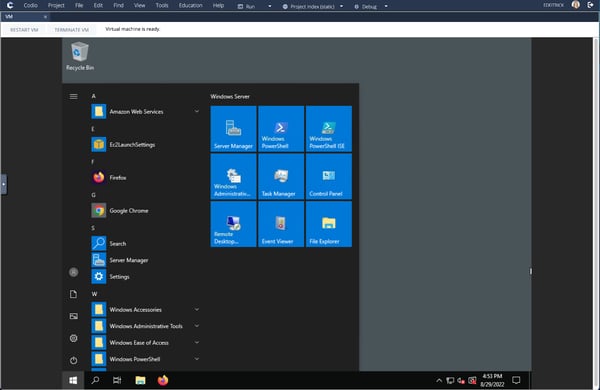 Behavior Insights
Unlock previously inaccessible learner insights
Codio is keystroke auto-save enabled, collecting rich learner data to reveal actionable insights that can be used to update assignments and optimize learning experiences. Reveal rich behavior and learner insights, as well as class and module-level performance and engagement insights.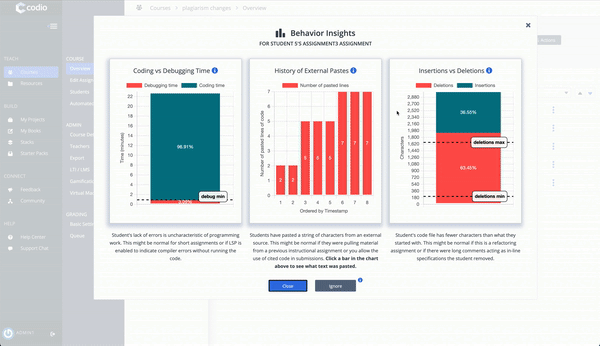 Easy Integrations
Seamlessly integrate with your LMS
Codio seamlessly integrates with any LTI-compliant system. Enable single sign-on and grade passthrough from Codio to learning management systems like Canvas, Brightspace, Blackboard, Moodle, and more. Integrations make a tech learning environment much easier for students and teachers to manage their work.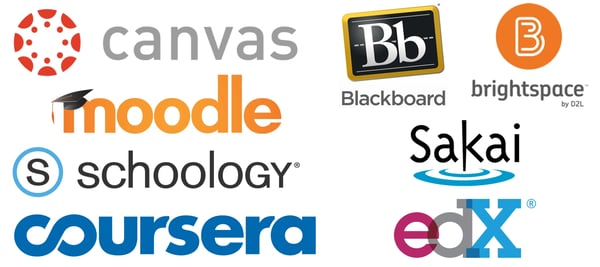 No Extensive Configuration
Sophisticated auto-grading that's easy to configure
"We needed a student-facing IDE that was 'ready to go' and didn't require futzing or installation on the student's part but was sophisticated enough to handle our auto-grading demands without requiring extensive instructor time spent on dev-ops or configuration."