Pick your Tool for K12 CS: A Survey Course on Visual and Block-based Programming Languages
Hosted by: Ronda James, Director of Customer Growth
Tuesday, August 3rd - Thursday, August 5, 2021
1 PM ET | 10 AM PT
This Professional Development course is for teachers who use or want to use visual programming in their classroom. Participants will be introduced to multiple tools each day themed around a pedagogical consideration. Not only will you leave with a toolkit of free, classroom-ready graphical programming tools for a wide range of ages, but you will also develop the pedagogical skills to effectively leverage these tools to set up your students for success in future text-based courses or units.
This Professional Development will feature and demonstrate:
Visual programming tools that help demystify program flow

Popular block-based languages and how to teach with them based on what the research says about effectively scaffolding the transition to text-based languages

Text-based programming languages with graphical output and how to leverage them to create a motivating context for a wide range of students (based on media computation research)
Executable Flowcharts
Parsons Problems
Code Visualizer
Scratch/Snap!
Blockly
PencilCode
Jeroo
Turtle Graphics
Processing
Program Execution
Setting up students to transfer knowledge from blocks to text languages
Media Computation
Format
Due to the remote nature of this Professional Development course, the format blends synchronous and asynchronous activities. Every day will have a synchronous portion scheduled for an hour. The rest of the work will happen asynchronously on Codio's interactive platform -- offering instant feedback and a wide variety of tools (many of which are open source or have open source equivalents you can use for free in your classroom).
The synchronous portion each day will start with an introduction of the pedagogical theme of the day, based on recent computer science education research, followed by a discussion on these ideas. This will be followed by a demonstration of a few relevant tools, focusing on not just how the tool works, but the pedagogical affordances of the tool based on that day's theme. The synchronous portion will conclude by answering questions asked by teachers asynchronously the previous day.
During the asynchronous work, participants will have time to read through research-based literature on the pedagogical theme, play with lessons modeling the application of the pedagogical theme with the introduced tools, and become familiar with the tools themselves. Codio offers instant feedback so you don't have to wait to know if you understood the concepts for that day.
Office hours will be open for 1 hour each day for teachers who have very specific questions such as applying pedagogy to their class or would like extra support about technical topics.
Schedule Overview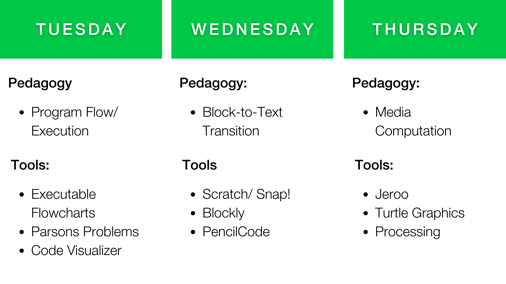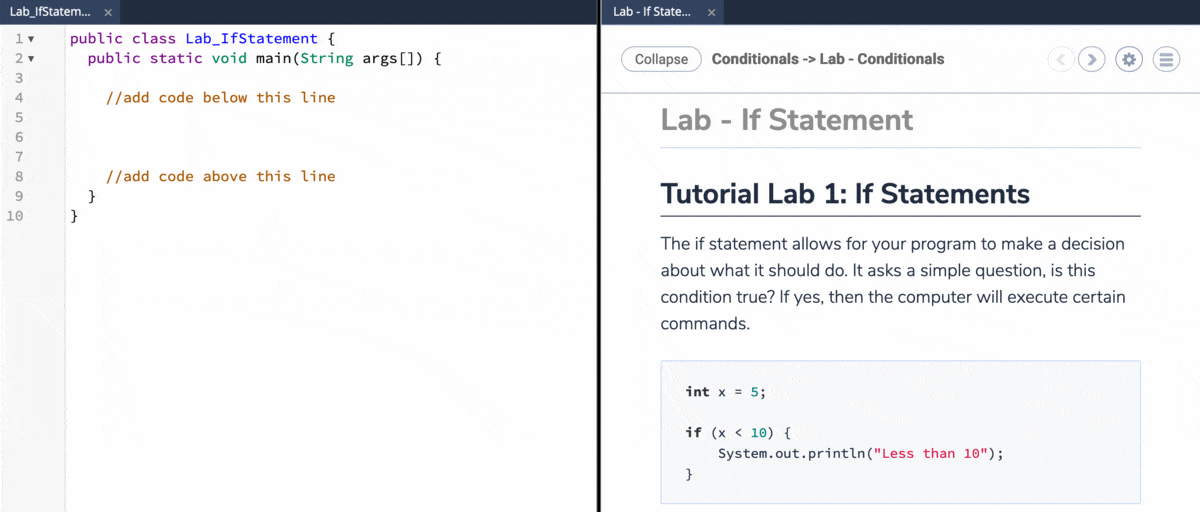 Ready To Get Started?
Learn more about how Codio can save your organization time, money, and headaches!