Get your Codio questions answered at our Summer Faculty Workshop!
Register for our drop-in Demos + Discussions and book one-on-one office hours
Hosted by: Customer Success Team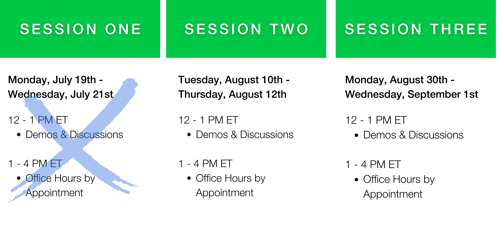 Learn how to easily preview content within your course

Use "test students" within the platform before publishing the material for your students
Learn how to add and delete assignments or modules including bringing them in from other resources

Understand the basics of markdown and how to use it to edit content

Use a simple workflow to edit, change, and publish customized resources
Learn how to import existing content, including lecture slides or notes, assessments, and projects

Using markdown to create your own materials—including entire units, modules, assessments, projects, and more
Discover how to easily create and use a variety of formative assessments that incorporate engaging, meaningful feedback for students

Apply our best practices for auto-grading using standard and advanced code tests
Provide feedback and respond to students without disrupting code files using In-Line Code Comments

Review an elapsed buildout of student work with Code Playback

Create rubrics for manual grading

Detecting plagiarism
Preview your content on the student dashboard
Add students enrolled in your course for the fall
Become familiar with the learning insights dashboard where you can view student performance and understanding of course material
LMS Integration—Codio integrates with Moodle, Blackboard, Canvas, and more

Email Nudges—a new feature that allows instructors to remind students of incomplete or unstarted assignments

Testing and Exam Tools—delivering timed, auto-graded tests, quizzes, and exams in Codio

Student Collaboration—how to introduce Peer Review and/or Pair Programming into your course
Format
The Summer Faculty Workshop will offer opportunities for synchronous and asynchronous learning. Each day of the workshop will feature:
Drop-in Zoom for demos, discussion, and questions

One-on-one office hours by appointment
Drop-in Zoom and Open Q+A
You have the option to drop into our open zoom sessions where the Customer Success Team will be answering questions and providing demonstrations of common Codio actions. Since this is open to all, you'll get the opportunity to hear from other CS instructors and discover what questions they have or how they use the platform.
Frequently asked questions that can be answered during this time include:
How do I add a resource to my Codio course?
How can I edit a resource or combine multiple resources in the same course?
Can I create my own content and use supplemental content in the same course?
Can I use both auto-grading and manual grading in the same course?
How do I integrate my LMS with Codio?
What does the student-side of my course look like?
Does Codio allow me to easily review work with students remotely?
How does Codio help me track student progress and send them reminders about assignments?
Will I be able to tell if a student is plagiarizing code in Codio?
Office Hours
You're invited to book one-on-one troubleshooting sessions with our Customer Success Team during Office Hours. This is a perfect opportunity to get hands-on help preparing your Fall 2021 course inside Codio!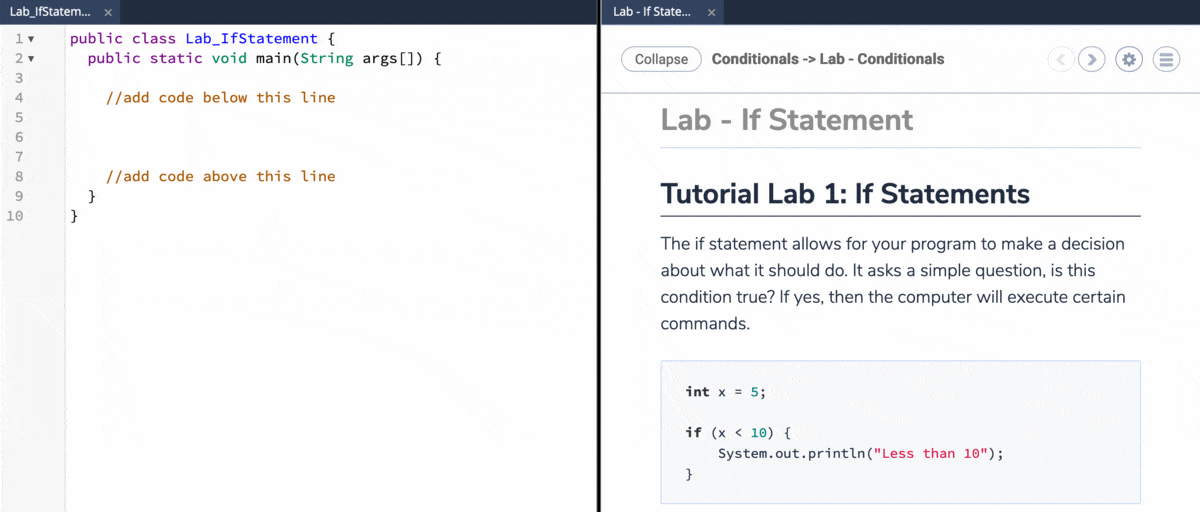 Ready To Get Started?
Learn more about how Codio can save your organization time, money, and headaches!