Prepare your Course for Fall with help from the Codio team!
Register for Codio's Free Summer 2021 Faculty Workshop
Hosted by: Sharon Jason, Customer Success Manager at Codio

Learn how to easily preview content within your course

Use "test students" within the platform before publishing the material for your students
Learn how to add and delete assignments or modules including bringing them in from other resources

Understand the basics of markdown and how to use it to edit content

Use a simple workflow to edit, change, and publish customized resources
Learn how to import existing content, including lecture slides or notes, assessments, and projects

Using markdown to create your own materials—including entire units, modules, assessments, projects, and more
Discover how to easily create and use a variety of formative assessments that incorporate engaging, meaningful feedback for students

Apply our best practices for auto-grading using standard and advanced code tests
Provide feedback and respond to students without disrupting code files using In-Line Code Comments

Review an elapsed buildout of student work with Code Playback

Create rubrics for manual grading

Detecting plagiarism
Preview your content on the student dashboard
Add students enrolled in your course for the fall
Become familiar with the learning insights dashboard where you can view student performance and understanding of course material
LMS Integration—Codio integrates with Moodle, Blackboard, Canvas, and more

Email Nudges—a new feature that allows instructors to remind students of incomplete or unstarted assignments

Testing and Exam Tools—delivering timed, auto-graded tests, quizzes, and exams in Codio

Student Collaboration—how to introduce Peer Review and/or Pair Programming into your course
Format
The Summer Faculty Workshop will offer opportunities for synchronous and asynchronous learning. In addition to the asynchronous, instructional Codio course, which you can move through at your own pace, each day of the workshop will feature:
Daily Kickoff

Open Q+A

Scheduled Office Hours
You'll have the opportunity to work through your own computing courses as you go—meaning by the end of the workshop, you'll be set up for fall!
The Course
Codio's Customer Success Manager has developed an exclusive Codio course for anyone that attends a summer faculty workshop. The course will feature instructional and interactive content that will teach you the ins and outs of the platform. Each module is specifically designed to showcase exactly how to build, edit, or design your course—whether it's from scratch, a resource, or your own existing material.
Suggested Course Pacing
The asynchronous format of the instructional Codio course provides flexibility so you can complete the modules on your own terms and work through the content most helpful to your goals.
If you are new to the Codio platform or want to be guided through the process, we suggest the following structure:
DAY ONE

Module 1 - How to select and use the right resources for you

Module 2 - How to edit, customize, and mix and match resources

DAY TWO

Module 3 - How to author content in Codio

Module 4 - How to create auto-graded test and quizzes

Module 5 - How to review student work using collaborative tools

DAY THREE

Module 6 - How to create the student experience

Module 7 - Features of Interest
Daily Kickoff and Open Q+A
Sharon Jason, Customer Success Manager, will provide attendees with an overview of the workshop's structure, the Codio course you'll work through asynchronously, and more. Each day, she'll provide demonstrations inside Codio that align with the course modules.
After each Kickoff session, you'll have the option to stay for a live Q+A session with Sharon, as well as engage with other attendees.
Office Hours
Attendees are invited to book one-on-one troubleshooting sessions with our Customer Success Manager and Computer Science Content Developers during Office Hours. This is a perfect opportunity to get hands-on help preparing your Fall 2021 course inside Codio.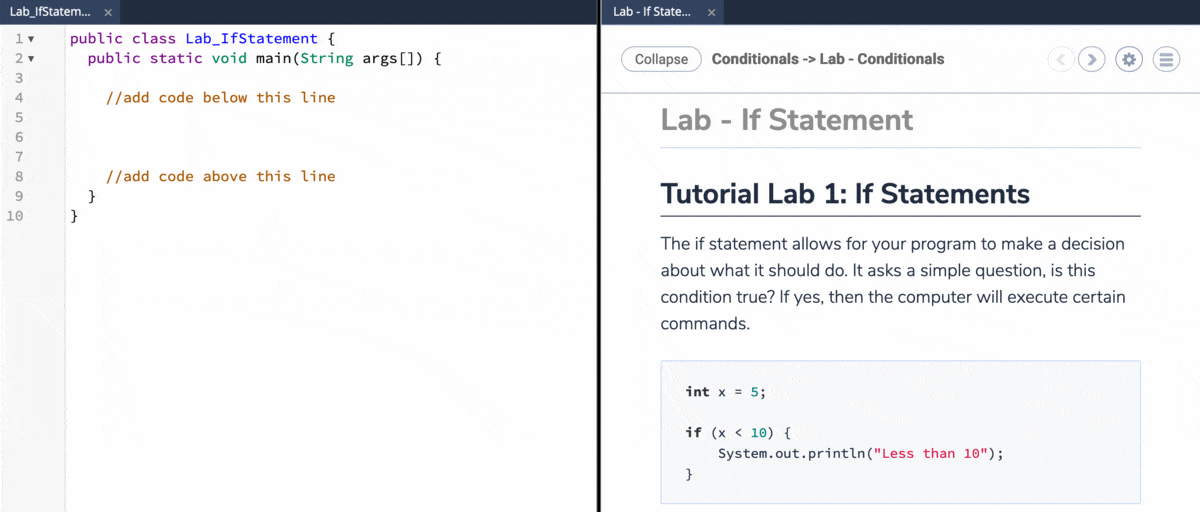 Ready To Get Started?
Learn more about how Codio can save your organization time, money, and headaches!